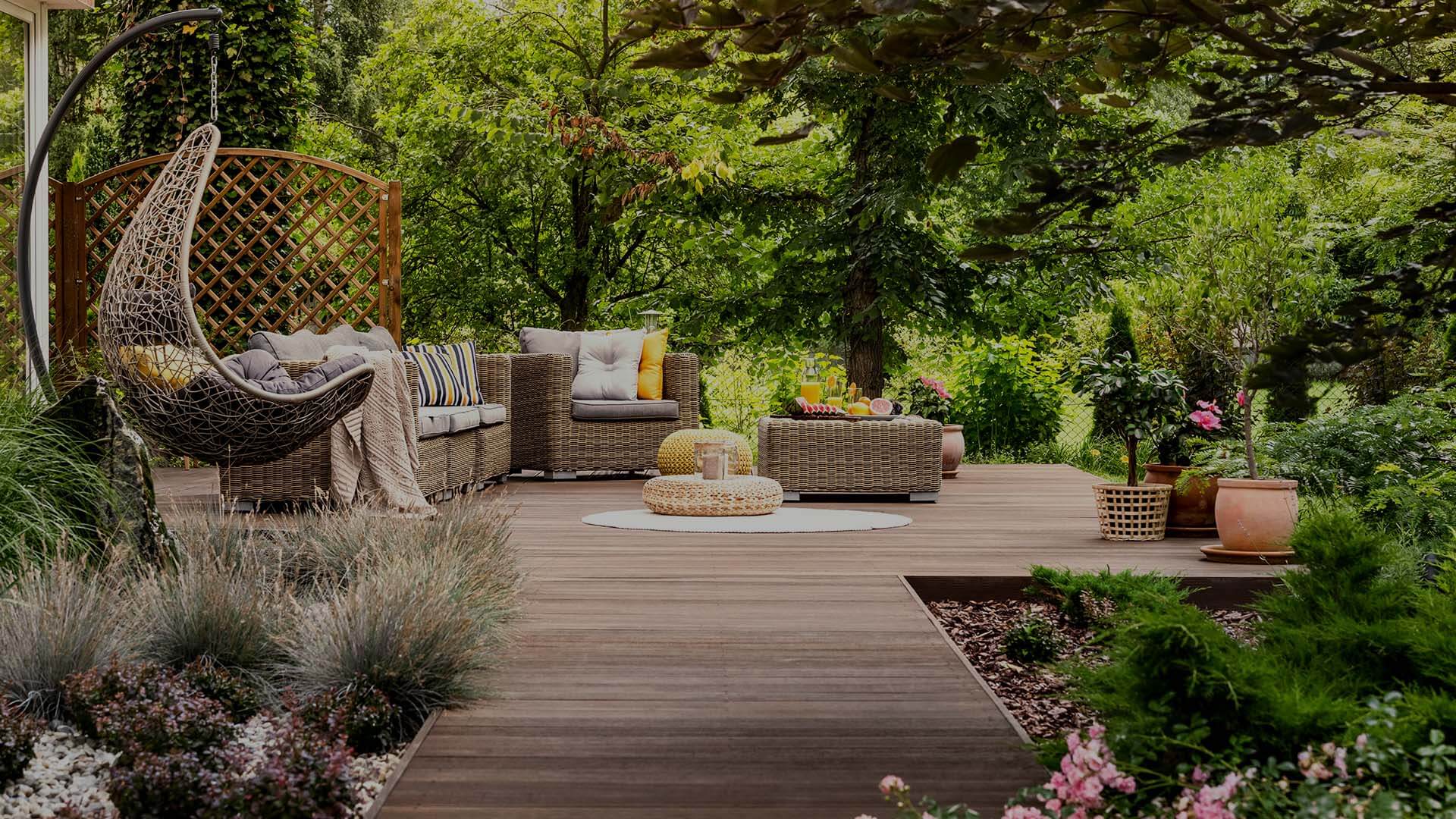 natural wood & millboard decking
STYLISH LOW MAINTENANCE LIVING
We use premium materials with exceptional craftsmanship to create a seamless fusion of functionality, beauty & durability.
Elevate your outdoor living experience with our expertly crafted decking solutions. Whether you desire a contemporary design or a timeless classic, our decks are built to withstand the elements while providing a stunning platform for relaxation and entertainment. Choose from the beauty of natural wood or composite material such as millboard decking which provides a contemporary and low maintenance option.
Photo No.1:
For this remarkable millboard project, we conceived the design to harmonize seamlessly with the garden room that was meticulously crafted. To align with our client's existing garden aesthetics and to establish a captivating visual fusion with the cedar-clad garden room, we opted for the modern aesthetics of the smoked oak boards.
This was a huge space so i designed it to be broken up with some greenery and to add some extra detail into the deck. We kept it symmetrical to keep in with the garden and added mitered picture frames around each flower bed. We planted box hedges to fit in with the rest of the garden and transplanted some beautiful pear trees that were struggling in the shade. These now look better than ever.
To further enrich the deck's ambiance and to visually break up the space, we introduced some greenery for extra details adding mitred picture frames around each flower bed. We maintained an overall symmetrical to match the rest of the garden. We planted box hedges in further keeping with the rest of the garden design. We replanted some beautiful pear trees which were not doing well in the shaded part of the garden so they could reach their full potential. They are now flourishing better than ever.
The rest of the photos:
The projects above are constructed using a timber frame with timber posts concreted into the ground. We always treat cut ends and put bitumen on the posts as well as top of the decking frame to provide a longlasting solution with natural wood. We always screw down our decking boards instead of using nails. We only purchase the highest quality materials from Earlswood garden centre and Johnson's timber merchants.
Project:
Various in Shirley, Sheldon
and Solihull
Date:
2012-2023